Advisors
Don Aviv, Chief Operating Officer Interfor
Don Aviv is the Chief Operating Officer of Interfor International, a 36-year-old corporate intelligence and security consulting firm based in New York. Mr. Aviv is a Board Certified Protection Professional (CPP), Board Certified Physical Security Professional (PSP). He is also a licensed New York State Private Investigator, attaining certification as a Professional Investigator (PCI, Professional Certified Investigator) and is the Vice Chairman of the ASIS International Security Services Council.
---
Renae Leary, Vice President, Global Accounts, Tyco International.
Ms. Leary has expertise in strategic sales and marketing in domestic and global markets. Ms. Leary has developed both direct and 3rd party channel programs to support customers in over 80 countries for both security technologies and security installation and service. Renae brings integral knowledge on channel strategies as well as global market growth strategies.
---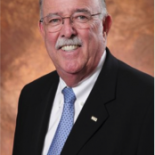 Ray O'Hara CPP, Executive Vice President, International Services and Consulting and Investigations; AS Solution
Mr. O'Hara brings more than 30 years of experience in the security consulting and law enforcement field. Ray has experience working in international markets, including Europe, the Middle East, Asia, Africa and South America. Ray previously served as corporate security manager for Weyerhaeuser Co. and GTE, where he was responsible for security programs involving the protection of employees and business operations. Ray has served as Chairman of the Board and President of the ASIS International Board of Directors and has served as President of ASIS' Professional Certification Board and Chair of the ASIS International Investigations Council.
---
Dennis Raefield, CEO and President at Viscount Systems, Inc.
Mr. Raefield has more than three decades of operating experience as CEO and COO of large and small security companies, and has overseen hundreds of millions of dollars in product sales. Mr. Raefield was President of Honeywell Access Systems, a $100M+ division of Honeywell International, which manufactures enterprise level access control systems for Fortune 100 clients. Mr. Raefield holds a BS degree in Mechanical Engineering from Santa Clara University, and is a member of ASIS, SIA, ESA, ISIO, CAA, and CSAA.
---
Phil Santore, Principal at Ducibella Venter Santore (DVS)
Mr. Santore, is a Senior Principal in the firm of Ducibella Venter & Santore which provides specialized security assessment, recommendations, and engineering strategies for clients such as the NYSE, the World Trade Center, and the new Sandy Hook School.  Mr. Santore began his career in the security industry in 1979 and has held numerous technical and managerial positions throughout his thirty plus years in the industry. His broad range of security experience includes threat and risk assessments, security program development, and technology design applications.
---
David Schuldt, Entrepreneur
Mr. Schuldt has a long and distinguished career in the electronic security industry.  He began his entrepreneurial and management work as the President and principal founder of DTI Security, Inc., a Silicon Valley based manufacturer of residential and commercial security equipment. Mr. Schuldt has also served on various security industry company Boards, both in the US and Germany. He is also a past director of SIA and the AEA, and holds degrees in Electrical Engineering along with an MBA.
---
Juanita Koipillai, President of Waverly Labs
Entrepreneur and Computer IT Security professional. Cyber Security Expert with 20 years of experience securing government technology assets.  Built services company and developed security management products using government research funds.  Researched adaptive security technologies, network management correlation and verification systems for the DoD.  Former member of FEMA's enterprise security management team.  Principal researcher for the Air Force Research labs, Defense Information Systems Agency and Navy Sea Systems Command in the area of enterprise security management. She is an active contributor for NIST Cloud Computing Working Group for Security Reference Architecture and the Cloud Security Alliance Software-defined Perimeter Working Group. She led the creation of a security risk index system for the calculation of risk related to moving applications to the cloud (NIST 500-299).
---