How It Works
SV3 Visitor
Make Visitors Feel Safe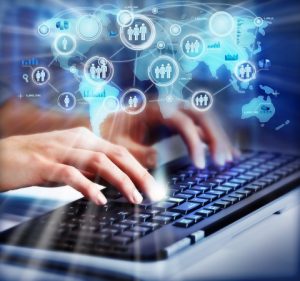 SV3 lets tenants pre-register visitors and their vendors, and lets them track their entry and exit. Guards can pre-print badges, and visitors will feel welcomed and safe knowing the building is secured. Easily locate a stored contact and view historical visitor and vendor delivery data.
Store Visitor Records
Information in logbooks can be illegible and false. Our VMS app replaces paper logbooks and puts all visitor information in an online color-coded visitor list. Improve and automate lobby security and store all visitor records online.
Customized Badge Printing
Our badging system prints photo ID badges with check-in and check-out times. Easily integrated with other systems, guards can automatically notify tenants of a visitor's arrival. Tell us how you want the badge designed, and we'll make sure it's branded to your facility.
Minimize Security Risks
View visitor details including their arrival and departure to and from an office, as well as their entry and exit into the building. Prevent unwanted guests from entering your building. Guards will authorize visitors into your building only if they are scheduled in our system.
Easy To Use
Our app is so user-friendly anyone can use it. We narrowed down the visitor entry process into a one-page step to increase productivity and improve efficiency.
Replace Paper Logbooks!



SV3 will increase the value of your property, and add appeal to prospective tenants. Easily pre-print visitor badges efficiently and professionally and eliminate large waiting lines in the lobby.
Electronic Logbook & ID Scanner
Our technology lets you quickly and easily capture complete visitor data from a Driver's License or Business Card, including a photo capture in less than 5 seconds.
Identify, authenticate, and store visitor photos and contact records of every incoming visitor into your facility in just 2 steps:
1. Simply scan visitor's driver's license or state ID
2. Optionally, you can match that record to a tenant. The record is time stamped and the tenant with whom the visitor is visiting is all recorded.
Benefits Beyond Security & ROI
Store visitor contact information online and easily schedules a new visit with the click of a mouse. Increase productivity and improve visitor relations.